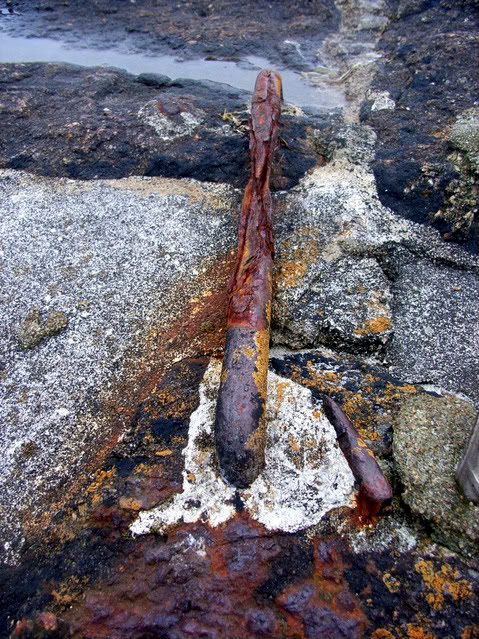 Here in Cornwall
We get such weather
We often staple
Rocks together!

To make our sea wall
Strong and stout
To keep the tide
And water out.

But sea salt and iron
You can trust
Eventually will
Give way to rust!

So now when our sea wall
We must heal
We put our trust in
Stainless steel!



Copyright © Res JFB 9th May 2008